OUR STORY
How it all started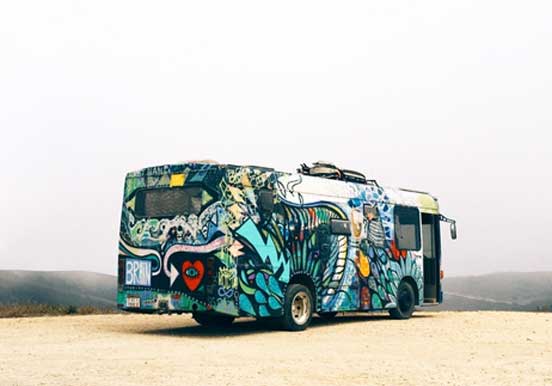 It all started on a bus...
It all started as a younger man [Sola Olododo] trying to make it in the fast growing creative industry. The season was cold, the end of 2009 on my way home after suffering rejection and ill-treatment from clients. I had a short epiphany that led to asking the important question, "can't there be a go-to-place to be developed as a creative professional?" – the answer was a slim one. This brought about the responsibility of creating the space, the passion to guide other creative professionals and entrepreneurs on how to avoid the pitfalls of business, how to negotiation, how to manage clients, sourcing the right tools etc.
Today, the dream is a reality; we are doing it, we are working it. Together, we can  ideate, create, innovate, grow and share knowledge, insights and resources till the society becomes fully aware of our life-changing investments.
The Issue
The story of Africa's worrisome youth unemployment is often told alongside the story of the continent's fast and steady economic growth. While six of the 10 fastest-growing economies in the world are in sub-Saharan Africa, the unemployment rate for that region is 6%, according to the African Development Bank. Alexander Chikwanda, Zambia's finance minister, puts it succinctly: "Youth unemployment is a ticking time bomb," which now appears to be perilously close to exploding. Africa's creativity and innovation ecosystem has been submerged over the years due to many known and unknown factors.
Creativity in the arts and sciences is essential for a thriving knowledge economy; we believe that Africa and Africans must imbibe its essence.
Our belief is that by bringing together the disciplines of artists, learning professionals, technologists, makers and entrepreneurs, communities can be truly empowered to co-create and proffer solutions to social issues – having considerable positive impact on a local area's resilience, economy, health, well-being and identity.
Huluku initiative works with young people to reveal, develop and exercise their capacity for creativity and creative thinking. We believe that the characteristics of creative thinkers can be identified and nurtured, and that young people's innate capacity for invention and play, their curiosity and appetite for new learning experiences, and their delight in seeing and making connections should be developed both within schools and elsewhere. Africa's growing youth population comes with high energy, creativity and talents, which are "also the key to future prosperity".