Africa
Creative Crush – Bolanle Igure
Brief about yourself (two lines)
A multi-talented finance industry professional with interests in Finance, Business Consulting, Innovations, Intellectual property development, creativity, Commercial Arbitration and motivating people to pursue and achieve their potentials.
 You recently developed a product (IgureTable Soccer Board Game), What motivated you? –
The need to have a fun game/activity that families can use for bonding and foster social interactions across various geographies.
 Do you have a process for the development of the product?
Conception, Research, Product Design, Development and Creation
 A major Challenge of developing products in Africa –
Access to material inputs, inexpensive production processes and systems and production support facilities, lack of organized distribution channels especially for new products.
A multi sector product useful in the education, sports, recreation, hospitality and home sectors to boost social interactions, integration, relaxation, education and entertainment.
How to Win Friends and Influence People, Dale Carnegie
One rule for product developers
Never give up
Your philosophy about life
 Live and let live
How does your product help Creatives
To remind them that there is still something new under the sun
Country you will like to visit. Why –
Paris – It is the city of love.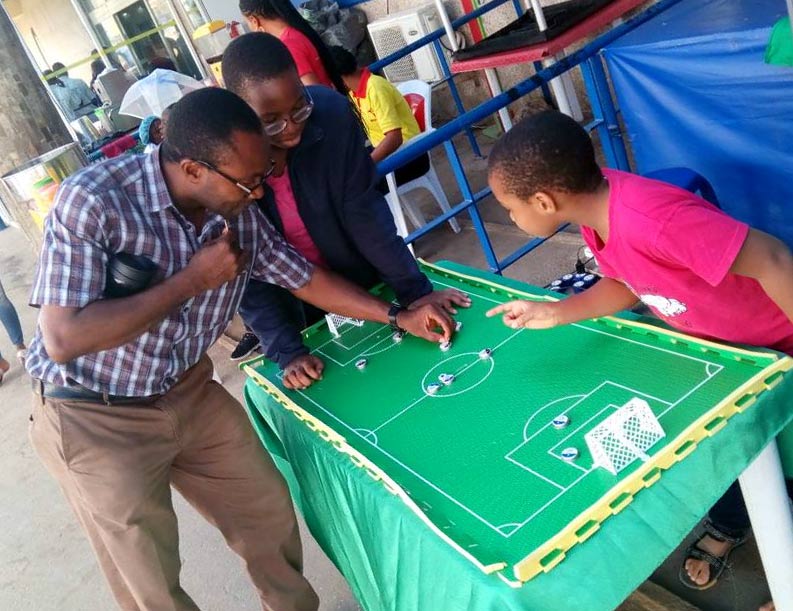 ________________________________________
For more information contact or visit